When we were packing for our six-month adventure, I remember feeling mildly overwhelmed. Going from winter in Canada, to the warmth of the Caribbean, followed by a European spring, and hopefully, what will turn out to be a beautiful and hot European summer. How was I suppose to pack for such dramatic location and seasonal changes?!
I soon realized that despite not knowing if my clothing selection was bang-on for our six-month journey, I was definitely successful in a different area of packing: the tech area. Now, obviously I had a little help (my genius tech-loving boyfriend) but I thought I would share the three tech-item necessities I am oh-so-happy we brought with us.
Three Things I'm Glad I Packed: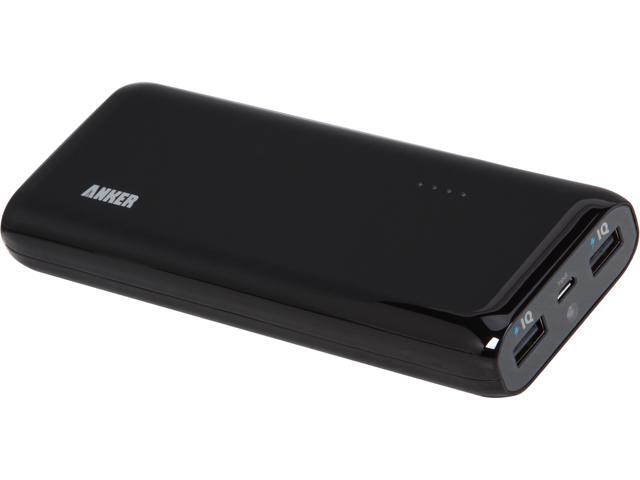 External Battery
This guy has saved us on more then one occasion, and I'm sure the praise for him will continue throughout this trip. Having an external battery has saved us when our phones are dead and we need them for directions, when our international adapter broke and we were left with no where to plug in our devices, and when my iPod died on the train (a necessity when people talk on their cellphones the entire train ride). We have the Anker 2nd Gen Astro E4 and have nothing but good things to say about it. Before buying one, check the capacity so you know how many charges you can get out of it (depending on which devices you charge).
Portable Speaker
For those times when your cellphone or laptop speaker just isn't enough and you really want to get your dance on, having a portable speaker is key. We chose the Altec Lansing iMW355 Orbit speaker and only have one complaint, the Bluetooth reach is about a foot, so your device has to be extremely close to the speaker in order for it to produce a steady stream of music. But that's the only downside – the speaker is perfect for travelling because it is small, lightweight, and extremely affordable. If you're on the road for a longer period of time, it really makes things fun when you want to bust a move.
Unlocked Cellphone
Last time I travelled Europe the only item of technology I carried was an iPod Touch. No cellphone, no laptop, no tablet, just my trusty old iPod (which I am still carrying to this day). I used it for everything, Skype calls, Internet access, music, but it was no help outside a WiFi zone. I was on the fence about bringing a cellphone, but Andy said we should and… Andy was right. The cost of buying a SIM card in the few countries we've been to (the UK, Portugal, and Spain) has been extremely affordable, eg. no more than 5-15 euros, and having access to Google Maps is truly a lifesaver. Honestly, I haven't used it for anything else (okay, the occasional Snapchat) other than getting our bearings. So if you are on the fence about bringing a phone, make sure it's unlocked, and bring it. It sure beats walking around with a tourist X on your back, aka, a map.
What are your "Must Have" items for travelling? Would you agree or disagree with my selection?