Over the past three months I have thoroughly enjoyed every moment of writing my blog. It has given me an outlet to communicate with friends and family, meet new friends via the blogging community and forced me to learn acronyms that were previously not part of my vocabulary. SEO anyone?!
Having my own little space on the internet has also assisted in rediscovering my passion for writing, sharing, and exploring the world around me. But moving forward there are other interests that I would like to integrate into my blog… the first being beauty and fashion.
This Thursday's Three Things is a beauty post is on my favourite skincare products so read on and enjoy!
I have always been a sucker for all things related to this area and though I would never use the words "fashionista" or "guru" to describe myself, I would like to think I am fairly knowledgable about the industry. That being said, over the next few weeks you will see an addition to my weekly blog posts. It might be a one related to current trends, a new favourite lipstick, or a great store I discovered during my travels. Because I love this stuff!
My blog is constantly evolving, and part of my journey is uncovering my "what" – exploring other interests is part of the plan. Therefore, without further ado…
Three Skincare Products I Love:
Eminence Organic Clear Skin Probiotic Cleanser & Moisturizer
Technically, these are two products but I'm going to count them as one because well… I can. I have been a fan of Eminence Organic Skin Care for years now and I tell everyone, those who will listen and those who I just offer my unsolicited advice, how they have changed my skin.
For the majority of my teenage and adult life, I suffered from pretty severe acne. I've used topical treatments; both over-the-counter and prescription, and also tried oral therapy through the a combined birth control-acne-solution. I had periods of success, and periods of terrible failure. I made the decision to go off the oral prescription (birth control) due to concerns with long term health effects with these drugs, and thus needed to thoroughly review of my skincare routine.
I did extensive research, talked to a variety of people who had dedicated themselves to all-natural products, and made the decision to try Eminence Organics. I could not be happier with the results.
Now, I'm not going to lie, they are an investment, but one I am happy to make.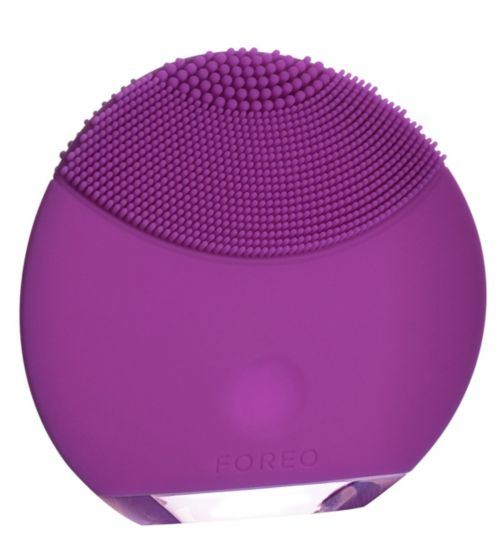 Before I left on my travels I had been using the Clarisonic Mia 2 and loved it. The problem was: it's quite bulky for travelling, doesn't hold the best charge, and needs replacements heads. For me, it was just too much of a hassle to deal with travelling. So I started looking into other options because of the success with my facial routine and didn't want to change too much. That's when I discovered the FOREO LUNA Mini, another investment, but hey – your skin is the largest organ on your body, and your face is an important part, so why not treat it right?! The LUNA Mini was my answer. The facial cleansing brush was light, travel friendly, charges via USB (and lasts for months), plus it needs no replacement heads. It's perfect for travelling!
Cleansing wipes are a must when travelling and Simple's have been great. Although they are not all-natural or organic, they have been a life-saver when I have been too lazy to partake in my full facial routine. I can grab one of these, wipe the day away, and get to bed in mere seconds. They are also great to have for a quick body wipe when things get a little sticky after a flight, or a day at the beach.
What are your travel Must-Haves for skincare?